Clear Aligner Therapy Near You
Clear aligner therapy allows patients to receive orthodontic treatment discreetly and comfortably. That means no more bulky wires and brackets. Instead, clear, thermoplastic aligners will be used to correct your teeth. This method allows you to be in control of your treatment, which means fewer visits and more time to do the things you love. Interested in clear aligner therapy? Contact our office to schedule your consultation today! We provide clear aligner therapy in Wainwright.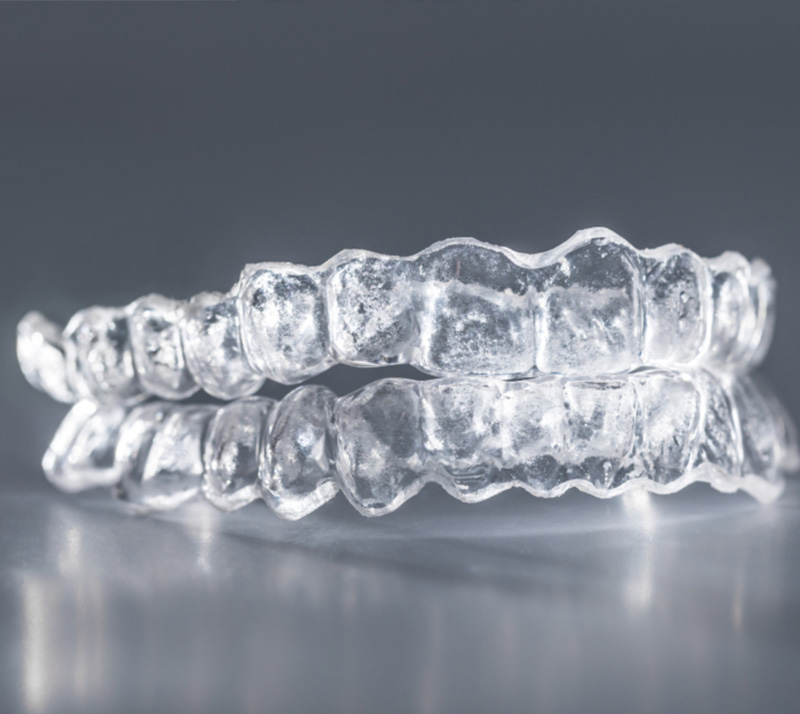 What is Clear Aligner Therapy?
Clear aligner therapy utilizes customized sets of clear aligners to guide your teeth into their new positions. They have revolutionized the way teeth are being corrected. Clear aligners can treat various orthodontic concerns, from misalignment to crowding to bite problems.
The Process of Receiving Clear Aligner Therapy
The process will begin with a consultation. Our dentist will examine your teeth and bite and take X-rays and images of your teeth. If clear aligners are ideal for treating your concerns, we will create your custom aligners. After you have received your aligners, you will begin treatment by wearing them daily for at least twenty hours. Please only remove your aligners to eat or brush. The longer you wear your aligners; the sooner you can complete your treatment. Once you have completed the treatment, we will provide you with a retainer to wear each night to maintain the positions of your new teeth.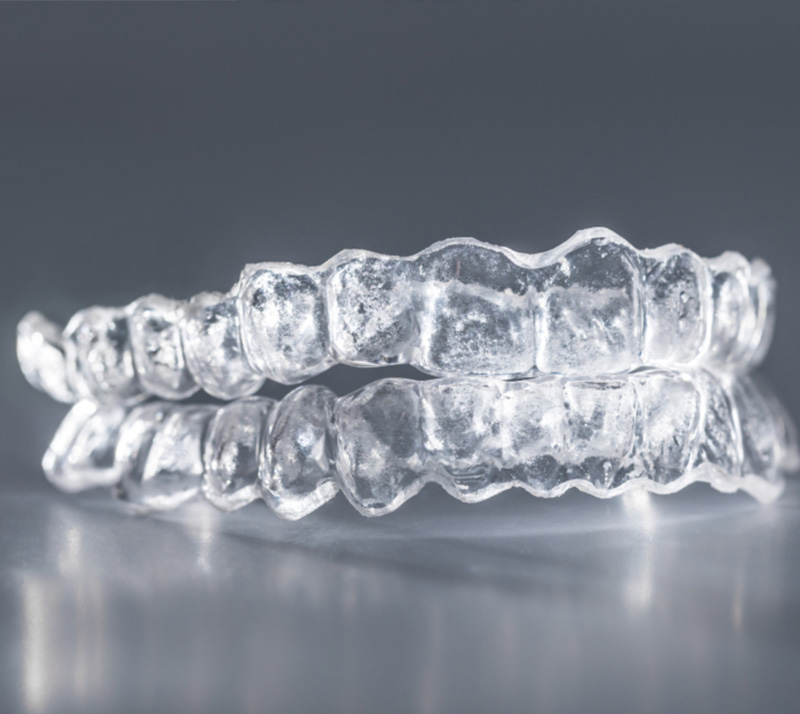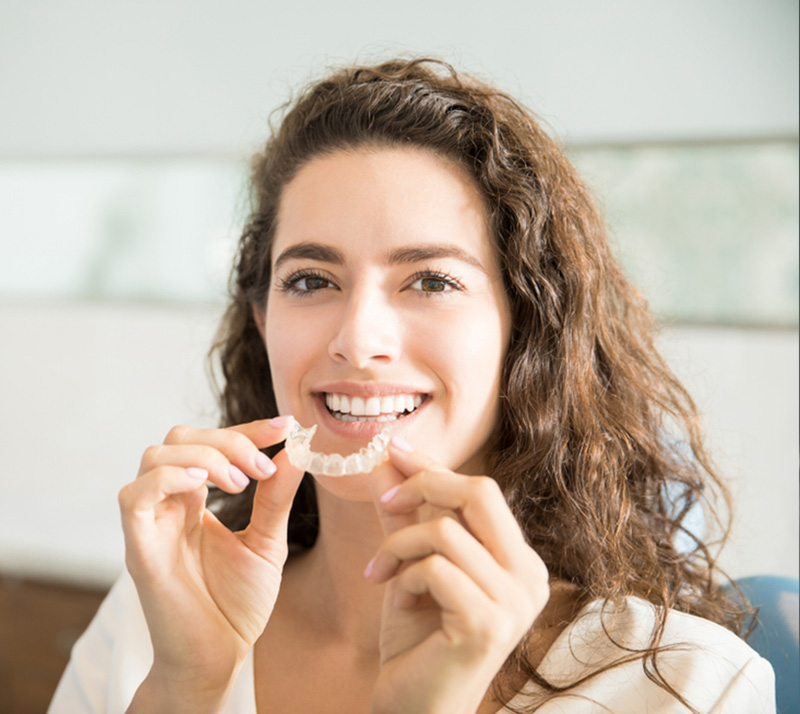 The Benefits of Receiving Clear Aligner Therapy
Interested in receiving clear aligner therapy near you? There are many benefits to choosing clear aligners, including:
They require fewer in-person visits and adjustments
They are comfortable
They are invisible
It's easy to floss and brush as they are removable
You are not limited to what you can and cannot eat
How to Maintain Your Clear Aligners
Keeping your aligners clean will also help keep your mouth clean. Please ensure you brush and clean your aligners with a mild, colourless soap every day. We recommend rinsing your aligners in between each wear. You should also avoid dark-coloured substances such as berries and coffee that can stain your aligners. If you have any questions about caring for your aligners, please contact us.
Looking for clear aligner therapy near you? At Nordstrom Dental, we provide clear aligner therapy in Wainwright so our patients can comfortably align their teeth. Contact us to schedule a consultation