Porcelain Veneers Near You
A beautiful smile can make you appear and feel more attractive. Many of us are not born with perfect teeth. Porcelain veneers are one of the cosmetic dental procedures we offer to enhance the appearance of your smile. We are happy to offer porcelain veneers in Wainwright to help you become more confident in your appearance.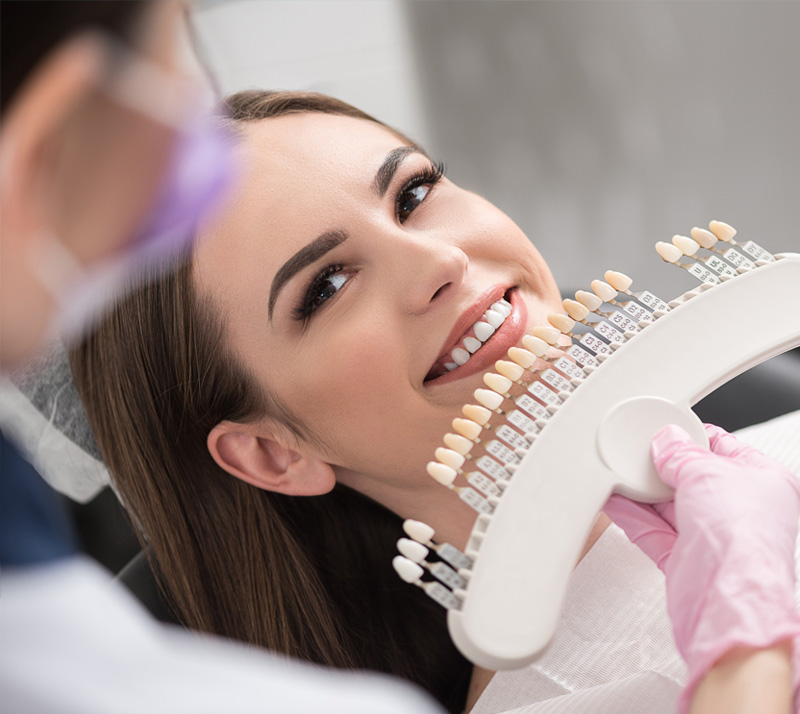 What Can Porcelain Veneers Treat?
Porcelain veneers can address many different dental imperfections, including:
Discolouration
Gaps between teeth
Minor misalignment
Worn teeth
Misshapen teeth
Uneven teeth
Are you interested in receiving porcelain veneers near you? Please schedule a consultation to see if veneers are the ideal solution to your dental concerns. Dental veneers are suitable for treating minor to moderate crowding and misalignment. If you have more severe cases of crowding, our dentist will recommend an alternative treatment that will provide better results.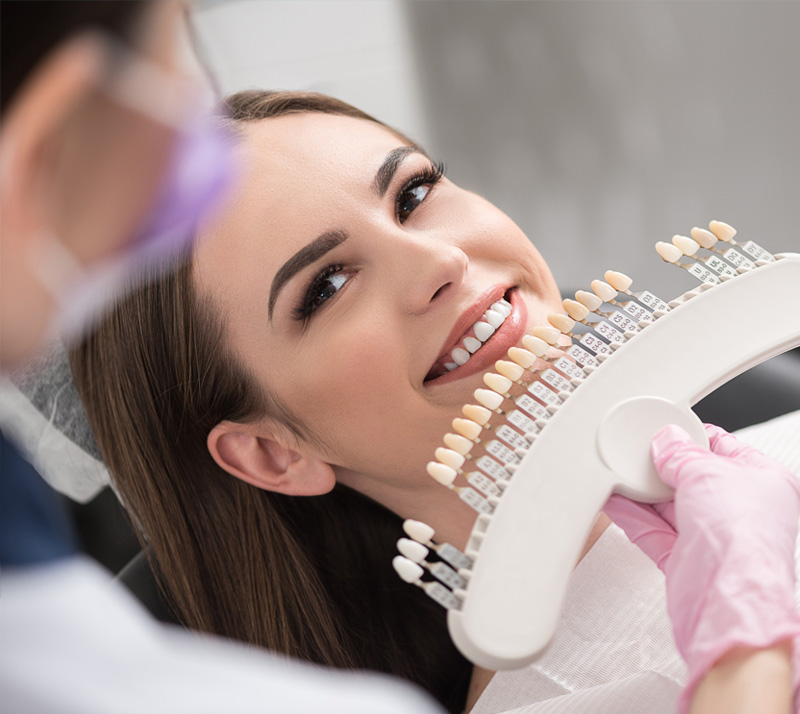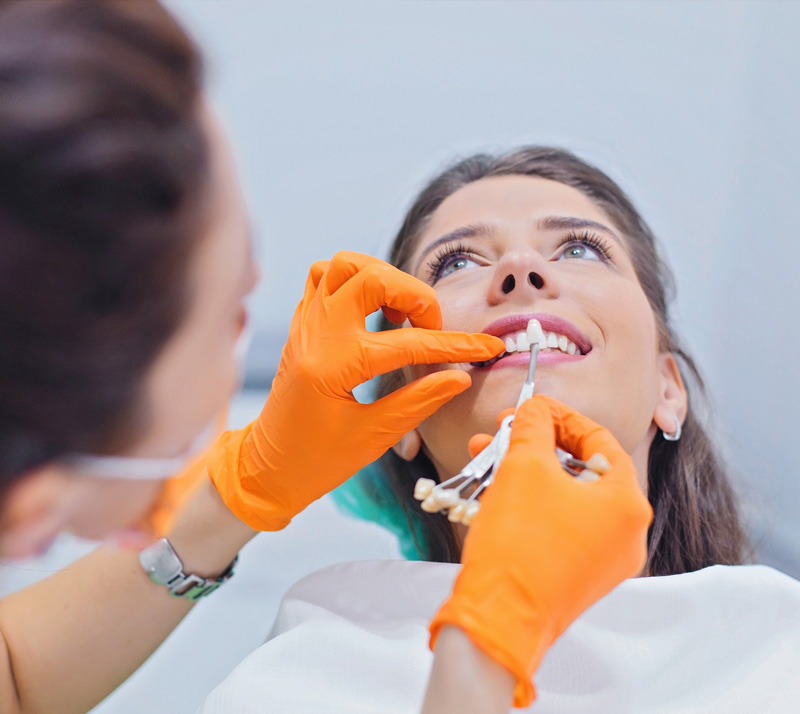 The Benefits of Receiving Porcelain Veneers
Porcelain veneers provide numerous benefits, including the following:
Improved confidence
A customized procedure
They look natural
They enhance your smile
The results are long-lasting
They are made of a stain-resistant material
Veneers are a fantastic option to elevate your appearance. They can help you achieve your smile goals and become more confident in yourself. When you present yourself confidently, you naturally perform better.
The Process of Receiving Porcelain Veneers
If you would like to receive dental veneers near you, please schedule a consultation to see if this is the ideal procedure for you. We will then take impressions of your teeth to create your custom veneers. Our dentist will also make room for the veneers by removing a thin layer of your enamel. After your veneers have been fabricated, you will come back for your second appointment to get the veneers bonded to your teeth. If you have any questions, please do not hesitate to contact us.
Tips to Prolong Your Dental Veneers
With proper care, your veneers can last for several years. We recommend the following tips to prolong the longevity of your veneers:
Avoid eating foods that can damage your veneers
Practice good oral hygiene
Receive regular cleanings and check-ups
Wear a mouthguard to protect your teeth when engaging in sports
Avoid chewing on ice
Avoid grinding your teeth
Are you interested in receiving porcelain veneers near you? We provide quality porcelain veneers in Wainwright to help you achieve a beautiful, new smile. Contact our office to schedule a consultation!