With Wainwright Family Dental you are more than just another dental patient. At our dental office, we believe in treating every patient like family. For more than 14 years we have been proudly serving our community with dedicate and compassionate care. Our dentist believe in leveraging the latest technology to improve treatment quality our outcomes. Our practice offers direct billing and accepts all insurances for your convenience. We understand the importance of being available to patients when they are facing a dental emergency. We do our best to accommodate patients who are facing dental emergencies. So what are you waiting for call our practice today to join the family! .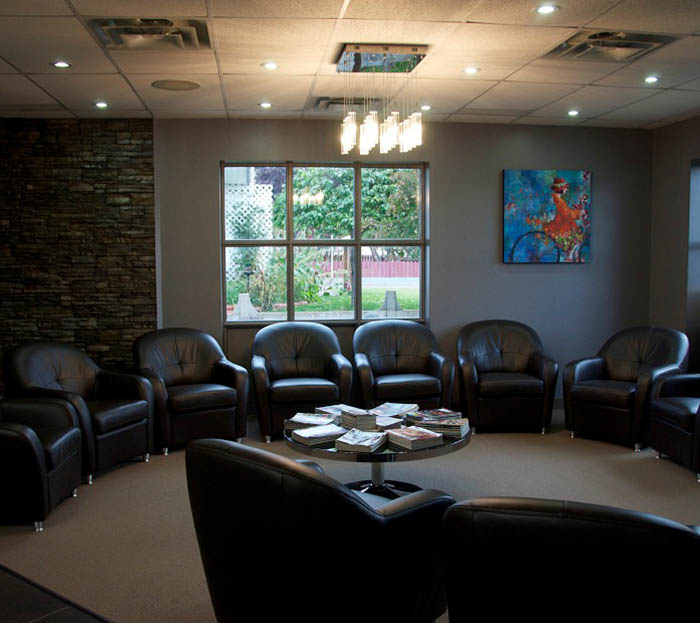 Your Wainwright Dental Team
Making decisions on your oral health and smile is just not easy. That is why we have a dedicated and passionate team of dentists who educate our patients and take the time learn about your individual. We are currently accepting new patients so call or request your appointment online today.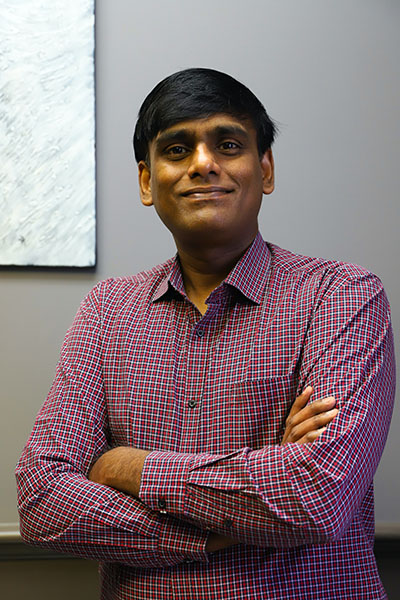 Dr. Vamsi Chintalacheruvu
Doctor of Dental Surgery
We are excited to welcome Dr. Vamsi Chintalacheruvu, aka "Dr. Vamsi" to Wainwright Family Dental. He is originally from India, where he earned his Master of Dental Surgery, specializing in Prosthodontics. He spent the following eight years performing dentistry while also working at a dental teaching facility as an assistant professor. During this time, he published multiple case reports and research work in indexed journals. In 2017 he moved to Canada, where he completed his NDEB equivalency process and is now registered with the Alberta Dental Association and College.
Dr. Vamsi is a general practitioner able to perform a wide variety of treatment options such as Invisalign, Endodontics, oral surgery, esthetics and more! He also offers conscious oral sedation for patients who may be hesitant about dental work. Patient care is his number one priority. He takes pride in listening to his patient's concerns and educating them on what is best for their individual oral health.
Outside of work, he spends time with his wife and young son exploring everything central Alberta has to offer. They are proud to call Wainwright their home.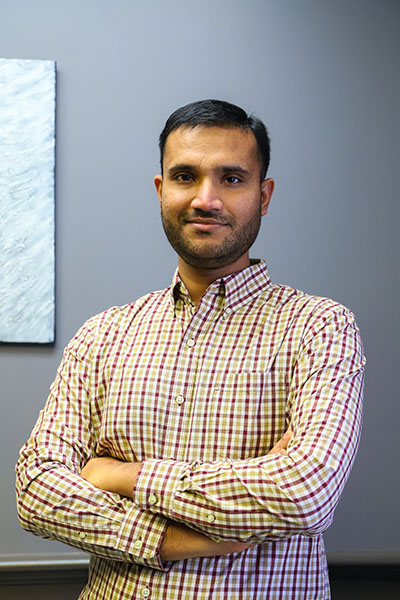 Dr. Ishan Soni
General Dentist
Dr. Ishan Soni received his Bachelor of Dental Surgery Degree in 2012 from India. Following graduation, Dr. Soni worked as a Junior Lecturer in a Dental School in Gujarat, India and practiced general dentistry for 2 years. After moving to Canada in 2014, Dr. Soni continued to build his educational repertoire and earned two Canadian qualifications: Dental Assisting and Disability Support Worker.
To understand Canadian values and culture, Dr. Soni spent the following few years working in and exploring different provinces of Canada. He has completed 2 road trips from Ontario to Alberta and visited all major cities en route from Toronto – Ontario to Alberta and fell in love with the beauty of Alberta and decided to settle in Alberta.
In 2022 he completed National Dental Examining Board Equivalency Process for internationally trained dentists and obtained his license to practice dentistry in Canada and became a member of Alberta Dental Association and College.
Dr. Soni has worked closely with oral surgeons, periodontists and prosthodontists in cases involving complex surgical procedures and various dental implant procedures. He is continuously committed to improving his knowledge and skills through a variety of continuing education courses.
Dr. Soni is very compassionate about oral health and the overall well being of his patients. Therefore, he is a strong believer in preventing dental problems from the onset. He is passionate about listening thoroughly to your concerns and tailoring treatments and solutions to your unique needs. He does his best to ensure that each patient he works with is comfortable and receives best individualized treatment that is needed. He is fluent in English, Hindi and Gujarati languages.
When he is not helping his patients with their oral health, he is traveling and spending quality time with his family and friends.
Dental Reviews From Patients
The staff were knowledgeable and know exactly what they were doing. Their job was excellent 👌 and spot on. The time spent was appreciated. Not in hurry and get out. Great job!
Great place to go for dental work.I will be going back in future.
My son had a wonderful experience at Wainwright Family Dental. The staffs was very nice. The dentist was very good with him and explained everything very clearly. I would recommend.
Gregg Peterson
2023-01-31
Beyond expectations!
It was a good visit and very informative
Great staff, friendly service.
Great staff, great service - highly recommend
Very friendly bunch.. dentist was sincere and provided good information. Hygienist was thorough with a gentle touch.