Welcome to Wainwright Family Dental, Your Family Dentist!
You deserve to smile every day, and our dentist in Wainwright is here to help you feel good about not just your smile and your oral health, but your entire self as well. If you're needing a reliable, affordable dentist, then we highly encourage you to drop by our practice and speak with our team today! We'll help you set up a consultation where you can talk to our Wainwright Dentist, our hygienists, and administrative personnel, who are all here to aid you with whatever you need.
Since opening our doors in 2007, we're proud that our dental clinic in Wainwright has been able to serve Calgary and the surrounding communities every day. When you book an appointment with our dentist near you, you'll be treated like family because to us, you are!
Are you ready to get started and obtain the smile of your dreams? Give our dental clinic in Wainwright a call or send us an email to get started whenever it works for you!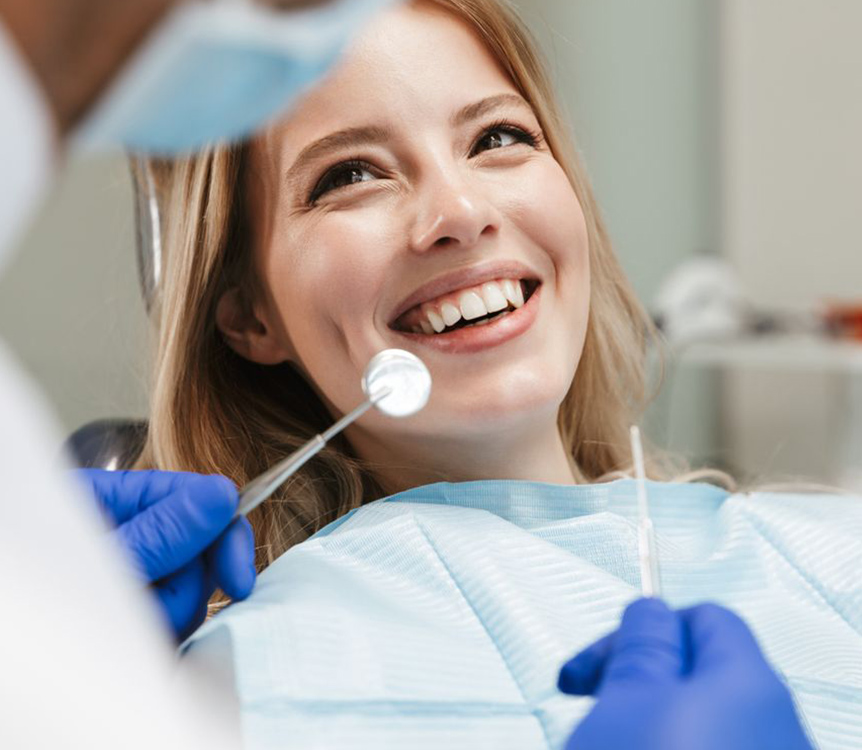 Our Dentists
Sometimes it can be tricky, even challenging to take care of our smiles, but there's no need to worry! At our dental clinic near you, our wonderful team of dental specialists, hygienists, and administrative staff are all here to aid you on your journey. Whether you're coming in to see our Wainwright dentist as a new patient or you've been here before, it doesn't matter; your teeth and gums will be taken care of every time, and we'll walk you through the appropriate treatment for your case.
To establish a deep understanding of your dental situation, our affordable dentist will closely evaluate your mouth, take x-rays, and discuss your medical and dental history. Have concerns or questions? No problem; ask your dentist in Wainwright. They'll be able to guide you through every step of your journey.
Our dentist near you is currently seeking new patients, so, if you're searching for a convenient, yet reliable family dentist to work with, look no further than our dental clinic in Wainwright! Get in touch with us when you can to find out more.
Why Visit Our Clinic
Our dental clinic near you offers an extensive array of services that will effectively preserve and/or remedy your smile. This includes dental cleanings, fillings, family dentistry, gum grafting, root canals, and teeth whitening.
We firmly believe that patients should be able to access the care they need no matter the reason, and that's why our affordable dentist near you accepts nearly all forms of dental insurance. We also offer direct billing, so you don't have to worry about the paperwork; you can simply focus on your health and getting back to normal. Please call our dental clinic in Wainwright for more information about this.
We Welcome New Patients
Our dental clinic near you accepts new patients! Simply visit our office without a referral. We also accept emergency dental patients. Our family dentist in Wainwright looks forward to providing you and your family the quality dental care you deserve.
Complimentary Meet & Greet
Our affordable dentist in Wainwright wants to ensure we are the right fit for you and your family's dental needs. All of our patients are eligible to receive a complimentary consultation with our dental team. This provides an opportunity for you and our team members to get a chance to discuss your oral health care goals.
Direct Billing to Insurance
We also directly bill the insurance. This is to help best meet your financial needs so you don't have to worry about the hassle of dealing with any paperwork or the insurance companies.
Dental Emergencies
Our Wainwright dental clinic treats any type of dental emergency. We will provide prompt treatment regardless of how booked we are.
Accept All Insurances
Did you know that our dentist near you accept all insurance? We try to make life easy for our patients. At Wainwright Family Dental we are proud to announce that we are currently accepting all dental insurance. To learn more call us today or contact us online.
WHAT OUR PATIENTS HAVE TO SAY
About Wainwright Family Dental
The staff were knowledgeable and know exactly what they were doing. Their job was excellent 👌 and spot on. The time spent was appreciated. Not in hurry and get out. Great job!
Great place to go for dental work.I will be going back in future.
My son had a wonderful experience at Wainwright Family Dental. The staffs was very nice. The dentist was very good with him and explained everything very clearly. I would recommend.
Gregg Peterson
2023-01-31
Beyond expectations!
It was a good visit and very informative
Great staff, friendly service.
Great staff, great service - highly recommend
Very friendly bunch.. dentist was sincere and provided good information. Hygienist was thorough with a gentle touch.
We Have One Mission: To Make You Smile.
Let's get started!